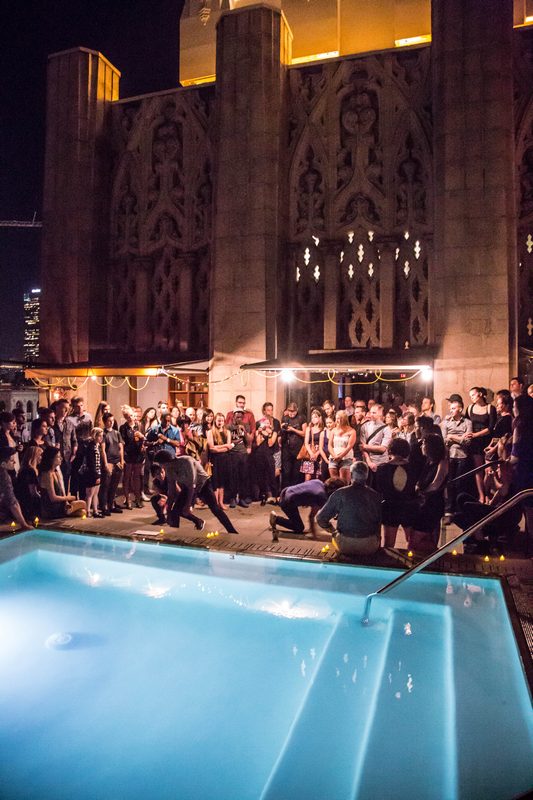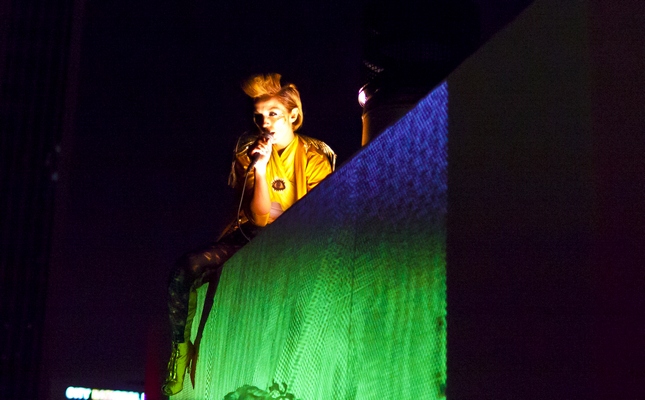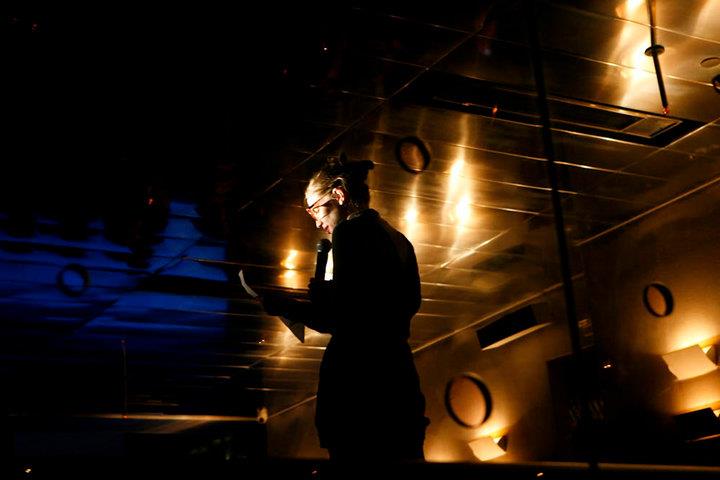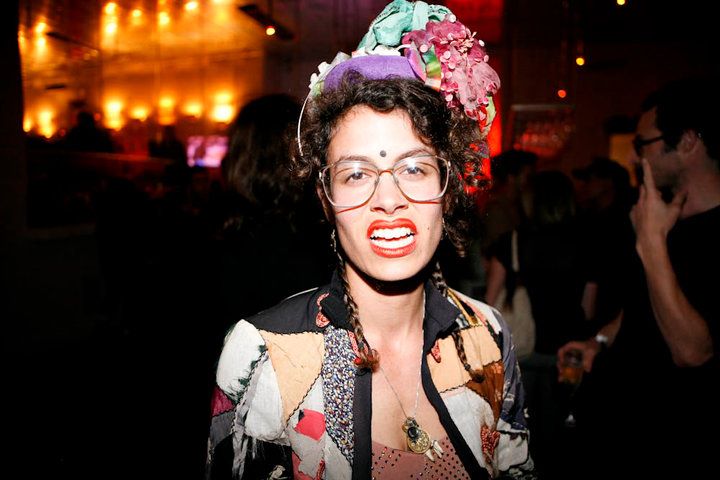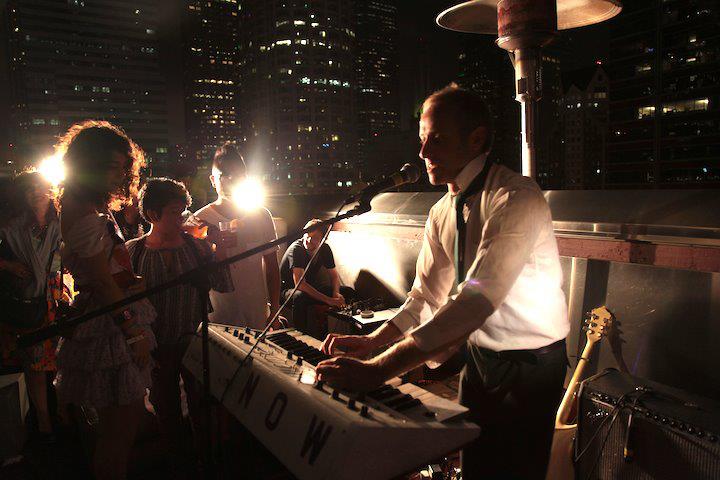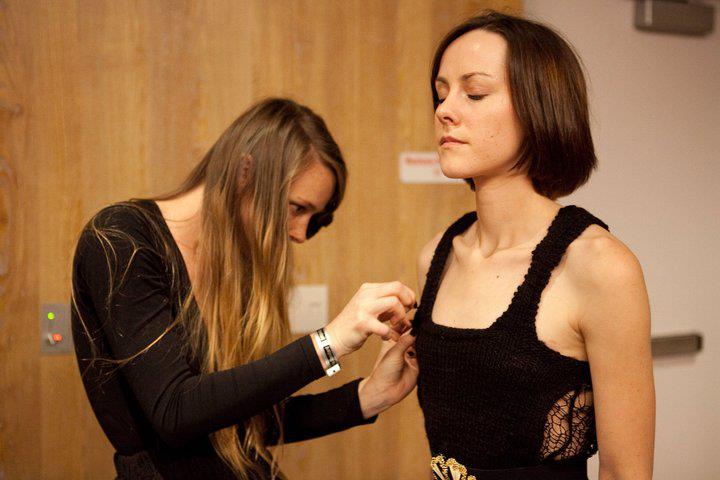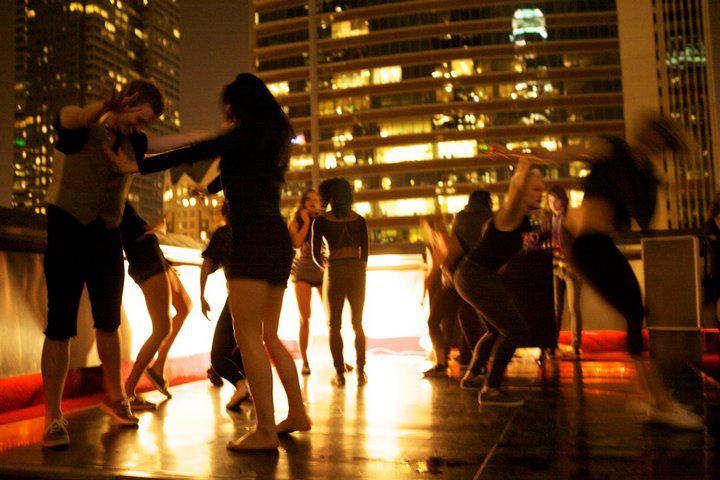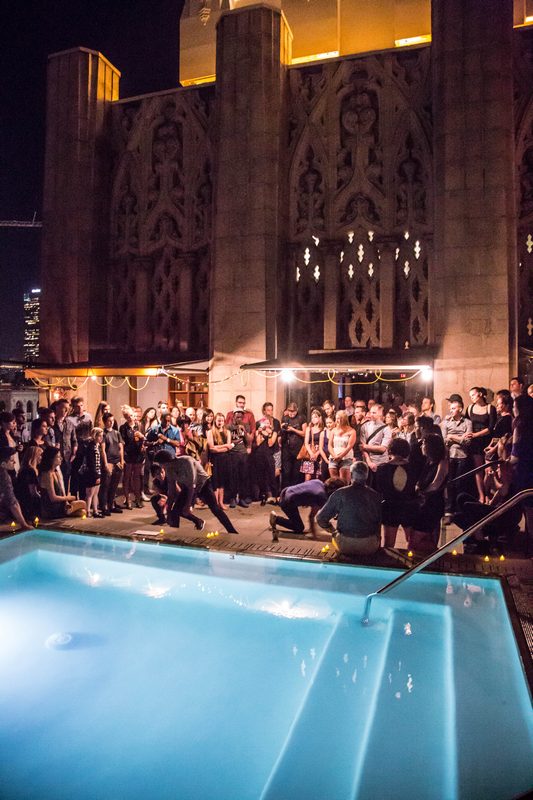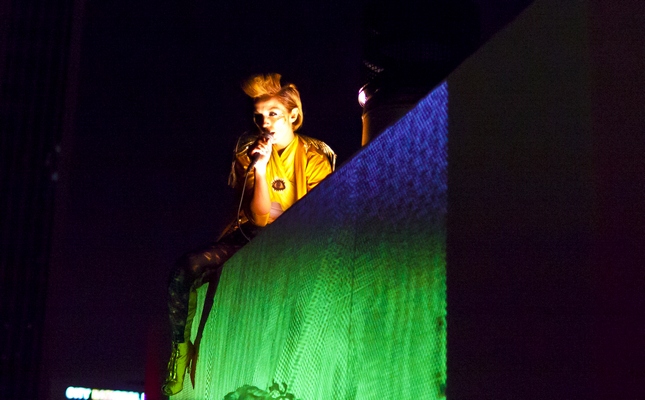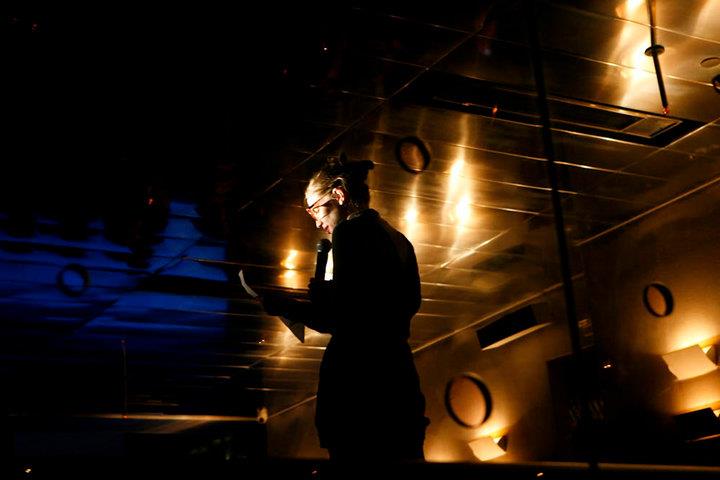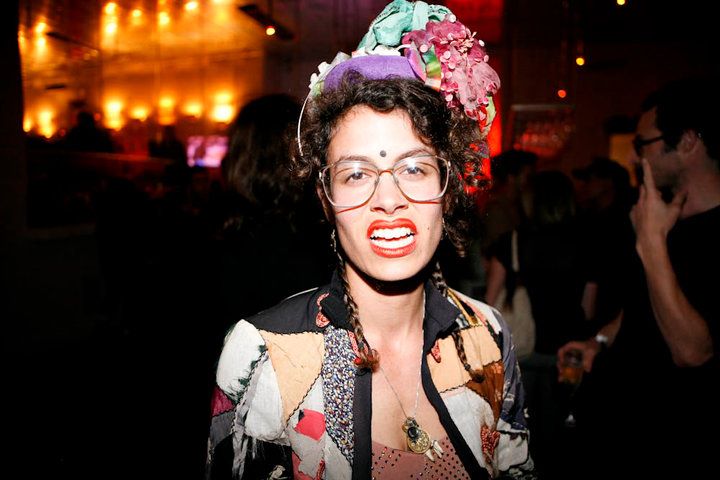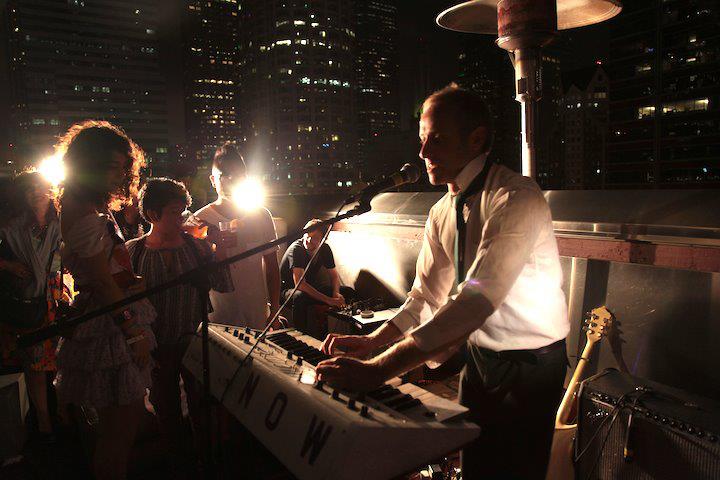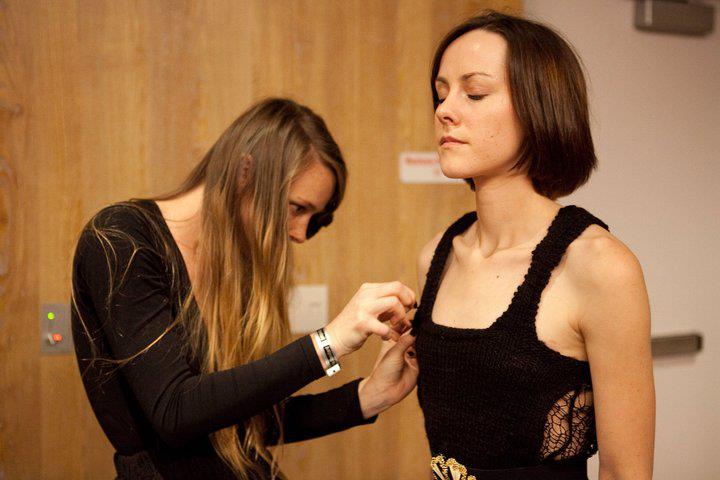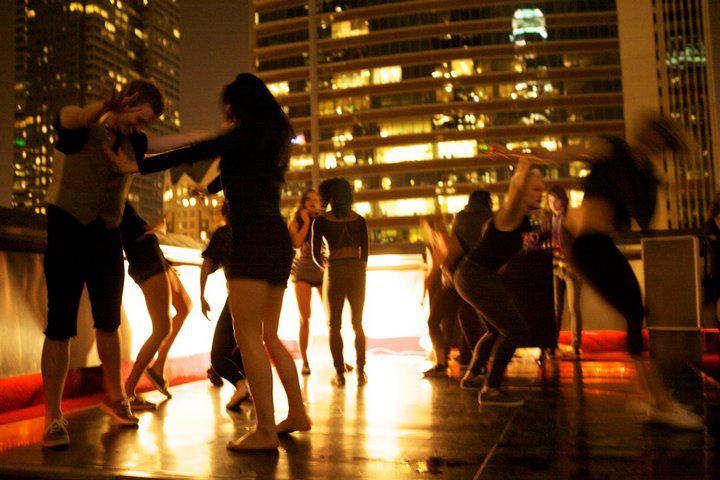 THE SERIES OVERVIEW:
THE SERIES is a multi-disciplinary live performance event that infuses social experiences with the performing and visual arts.
Most recently Upstairs at Ace Hotel, and previously set at The Standard, Downtown LA from 2010–2012, THE SERIES pairs top and emerging talent in the fields of contemporary dance, sound art, music, playwriting, poetry, theatre and other performance and art disciplines—most of whom haven't worked together previously—to collaborate on original pieces. Inspired by rule-breaking productions of surrealist theater and experimental immersive contemporary dance, THE SERIES is part show and part event that blurs the line between audience and performer. Under THE SERIES umbrella, Nicole has curated various special events including the opening night performance launch party for Los Angeles Performance Art Practice's LIVE ART EXCHANGE/ LAX Festival at The Bootleg Theater (2013 and 2014) and appearances at The New LA Folk Fest.
THE SERIES has received write ups in various publications, both in print and online, including FLAUNT Magazine, Details Magazine, Foam Magazine, LA Weekly, LA RECORD, Flavorpill, Installation Magazine, For Your Art, Amoeblog, LA Time's Brand X, while providing hundreds of LA based artists a unique platform to share their work with diverse audiences.
THE SERIES PARTIAL LIST OF FEATURE ARTISTS:
L.A. Dance Project, IO ECHO, Harper Simon, Aaron Rose, Alexander Kori Girard, Jacqueline Suskin, Mandy Kahn, Evan Koga of Cheif and HAIM, Jenny O.,TEARIST, Tessa Thompson, Alia Penner and Lola Rose Thompson, Danielle Agami and Ate9 Dance Company, Henry Wolfe, Zoe Aja Moore & Co., Ali Helnwein and The Traction Avenue Chamber Orchestra, Elena Stonaker and Buckley, Ariana Delawari, Hamish Robertson, THE KOLARS, Alex Lilly, Alex Pelly, Amanda Jo Williams, America Martin, Graham Keegan, Anna Oxygen, Daniel Corral, Rebecca Halls, Tamara Yajia, Amy Jo Diaz, Mariana Blanco, Zoë Nissman, Ariana Natale, Austin Irving, Bloody Death Skull, Carolyn Pennypacker Riggs, Caught A Ghost, Claudia Slanar, Corey Fogel, Cristine Diana Tatomer, D'Arcy F-M, Dave Shook, Diaz and Clothesline, Diva Dompe, Skylar Hughes, Emma Ruth Rundle, Heather Porcaro, Hunter Hamilton, Hysterica Dance Co. / Kitty McNamee, Ian Ross, Isabelle Albuquerque Croissant of Hecuba, Jane Pants Dans, Jasmine Albuquerque Croissant, Jason Grier, Jason Ritter, Jenny Holter, John Gold and Trio Ellas, Kate Bergsstrom, Kate Durbin, Kate Johnson, Kevin Litrow of 60 Watt Kid, Kristen Leahy, MC THIS, L.A. Contemporary Dance Company, LACO$TE, Lola Loshkey, Majken Christensen, Mandy Kahn, Mathew Timmons, Matt Amato of THE MASSES, Mecca v.a. and The Movement Movement, Mia Doi Todd, Nicole Disson, Nina McNeely, Oliver "Oliwa" Newell, Opera Del Espacio, Oscar Santos of Sister Mantos, The Park Sisters (Jenny Park and Jena Malone), Pharaohs, Pin Down Girls, Poor Dog Group, Purgatory Collective, Quinn of Corridor, Raw Geronimo, Rhian Rees, RT N' The 44's, SuzE Q, Tender, Tommy Santee Klaws, VUM, Yelena Zhelezov, Yellow Red Sparks and more.
Subscribe to get news about upcoming events
THE SERIES SELECTED FOOTAGE:
SELECTED PRESS ON THE SERIES:
"LUCKY NUMBER THIRTEEN: THE SERIES DELIVERS A CAST OF 70 AND PLENTY OF PUNCH" - LA RECORD
"In a city where cultural happenings seem to pop up and disappear forever, it's hard to believe that something as large-scale and labor-intensive as THE SERIES—the live event that brings together a massive cast of contemporary dancers, performance artists and musicians for a live show on the rooftop of The Standard hotel in downtown L.A.—is still going strong after nearly two years. But last week marked THE SERIES' thirteenth show, and, with over seventy performers in all—including two orchestras, two dance troupes and an opera excerpt that included twenty performers—this was a SERIES for the record books."
"As always, the evening was curated and produced by impresario Nicole Disson...'
THE SERIES in DETAILS Magazine
The scene: Part experimental theater, part rollicking party
The program: Staged on the rooftop terrace, "The Series" is a monthly performance piece that casts guests as voyeurs who observe everything from a scripted lovers' quarrel at the bar to a choreographed dance in the pool. It's one of the franchise's efforts (along with a culture website, a publishing imprint, and commissioned artwork available for purchase) to develop "Standard culture."
The Series Makes a Splash with "Experimental Pool Theatre" at The Standard" - LA WEEKLY
"The Series is Disson's way of uniting her talent for gathering people together with another type of scenemaking--that'd be theatre. Disson is in the show, too."
"One often leaves The Standard Hotel questioning reality, for many reasons, which makes the hotel's Downtown rooftop an appropriate setting for experimental performance and the fashionably interested. That's what The Series is all about. This monthly party-slash-theatrical event put on its fifth "show" last night, embedding actors, musicians, and artists who spontaneously perform among "regular" people."
LA RECORD - "NICOLE DISSON: MAKE A GOOD MOMENT"
LA WEEKLY - Nicole Disson's THE SERIES: Rooftop Performance Art Parties at The Standard Hotel Downtown
LA RECORD - Video Footage and Review with Photos
THE SERIES would like to thank Los Angeles Performance Practice (LAPP) for its generous support in the upcoming production at Ace Hotel.