LOS ANGELES COUNTY MUSEUM OF ART (LACMA)
The Least Important Things - Directed by Emily Mast
Nicole performed in an original piece by artist Emily Mast called The Least Important Things that premiered at the Los Angeles County Museum of Art (LACMA).
For The Least Important Things, Mast selected a diverse range of works by Joan Brossa (1919–1998) that were written with the intention of being staged. Brossa was a Catalan poet, playwright, graphic designer, and visual artist who made work about the limitations of language and its material nature. His "stage poetry" embraced incoherence, the everyday, and popular forms of entertainment such as magic, cabaret, and comedy routines.
The performance assumed the form of a procession of free-standing theatrical vignettes unfolding in different venues throughout LACMA's campus and were staged in intermediate spaces that reflect Brossa and Mast's interest in the undefined. Los Angeles–based artist Emily Mast often works in projects that celebrate intersections between art, dance, and theater. The piece was featured in LA WEEKLY, TIMEOUT Los Angeles and on KCRW.
REDCAT NOW FESTIVAL
Molly Maps Erratic - Directed by Mecca Vazie Andrews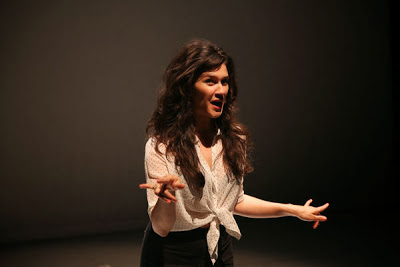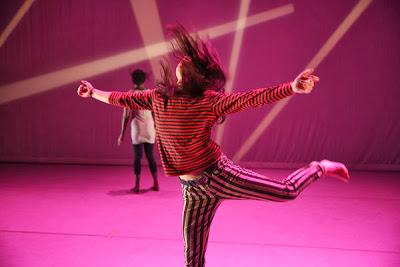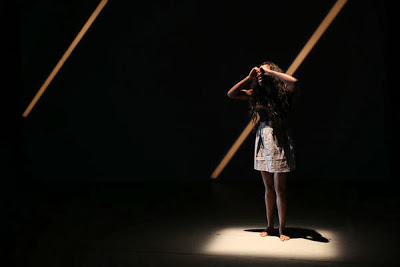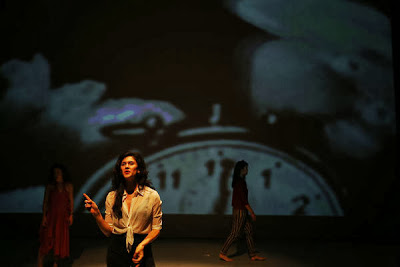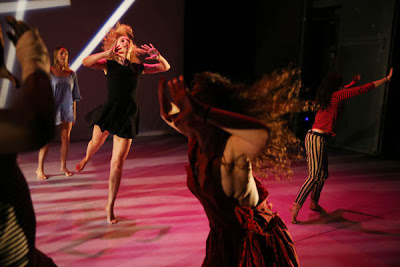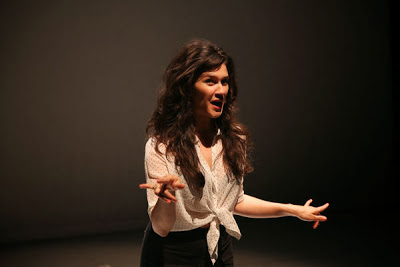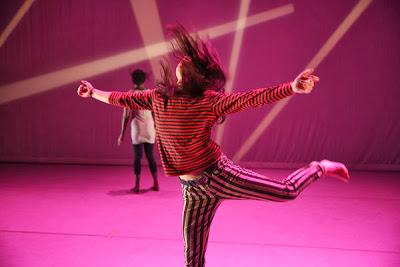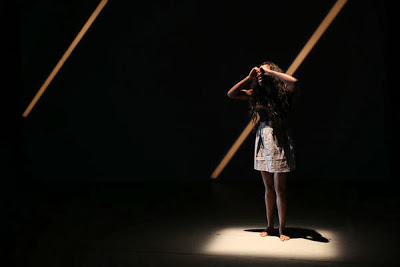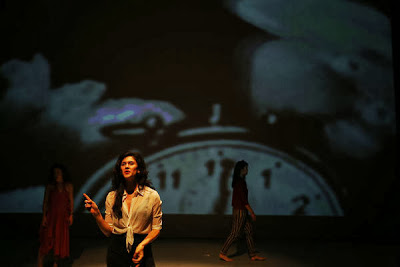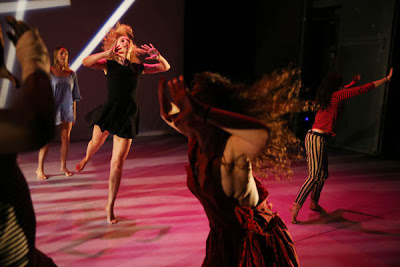 June 2013 REDCAT launched its tenth annual New Original Works Festival, a three-week celebration of Los Angeles' vibrant community of artists making work for the stage. In the spirit of CalArts, REDCAT's parent institution, the theater is transformed into a laboratory for creativity and new ideas—while offering audiences an inspiring view of a generation of artists among us. Nicole had the great pleasure of participating in the festival, performing in an original piece, Molly Maps Erratic, by choreographer/director, Mecca Vazie Andrews.
Part William S. Burroughs and part Whoopi Goldberg, Molly Delilah Roundtree (a.k.a. Mecca) attempts to orient others to this decidedly off-kilter world where subcultures collide. In spoken prose both funny and poignant, Andrews' alter-ego speaks from the clear haze of her anxious but perceptive mind, while her ensemble of dancers, the MOVEMENT movement, fight to contain their compassionately rebellious energy. Perceptions shift, music skips and cycles break asMolly Maps Erratic delivers a cathartic, high-energy anthem of liberation and release.
A write up on the kick-off weekend of the festival can be viewed on Living Out Loud.
LOS ANGELES COUNTY MUSEUM OF ART (LACMA)
The Myth of Getting it Right the First Time -
Directed by Liz Glynn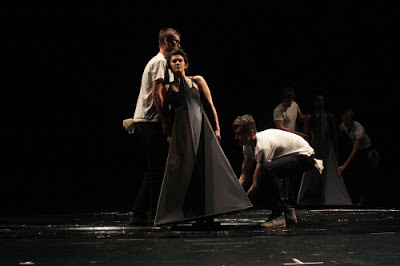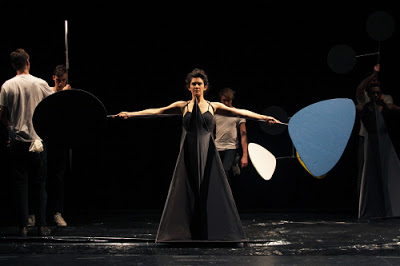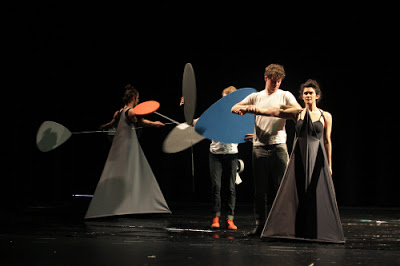 April 2013, Nicole performed at the Los Angeles County Museum of Art (LACMA)'s Bing Theater in an original piece by artist Liz Glynn entitled "The Myth of Getting it Right the First Time." A new performance artwork based on the commissioning and subsequent re-engineering of Alexander Calder's monumental fountain "Hello Girls," the piece was conceived by Glynn, curated by Jose Luis Blondet and choreographed by Mecca Vazie Andrews, featuring Nicole alongside dancers Jos McKain and Raymond Ejiofor playing the actual Calder sculpture. More information can be found in the press release on the LACMA's website.
THE BOSTON COURT
The Children - Directed by Jessica Kubzansky
A world premier production written by Michael Elyanow and directed by Jessica Kubzansky,
THE CHILDREN premiered at The Boston Court May 2012. Nicole understudied the role of the WOMAN/GIRL.
SOHO HOUSE, WEST HOLLYWOOD
NIGHTMOVES - Featuring Nicole as 'Susan' - Directed by Peter Kline
NIGHTMOVES at The Soho House
Written by Mandy Kahn with choreography and creative direction by Mecca Vazie Andrews
WORLD PREMIERE OF FRANK ZAPPA'S JOE'S GARAGE
Directed by Pat Town at The Open Fist Theater
Nicole performed in the world premiere production of Frank Zappa's Joe's Garage at the Open Fist Theater in Hollywood. Directed by Pat Town, the rock opera featured Zappa's album in its entirety without any added text and ran for twelve weeks with sold out shows. Additional information can be found in reviews on the production in Rolling Stones Magazine, LA Times and LA Weekly.