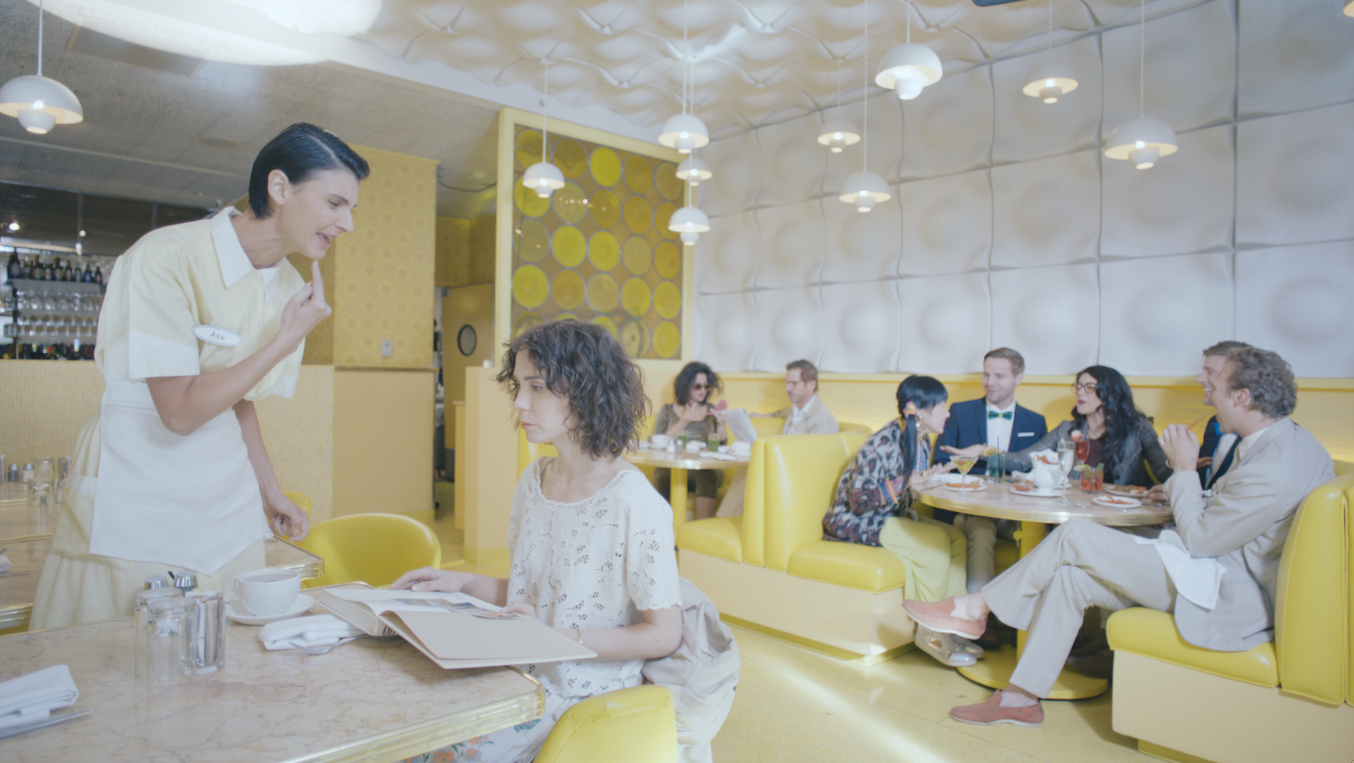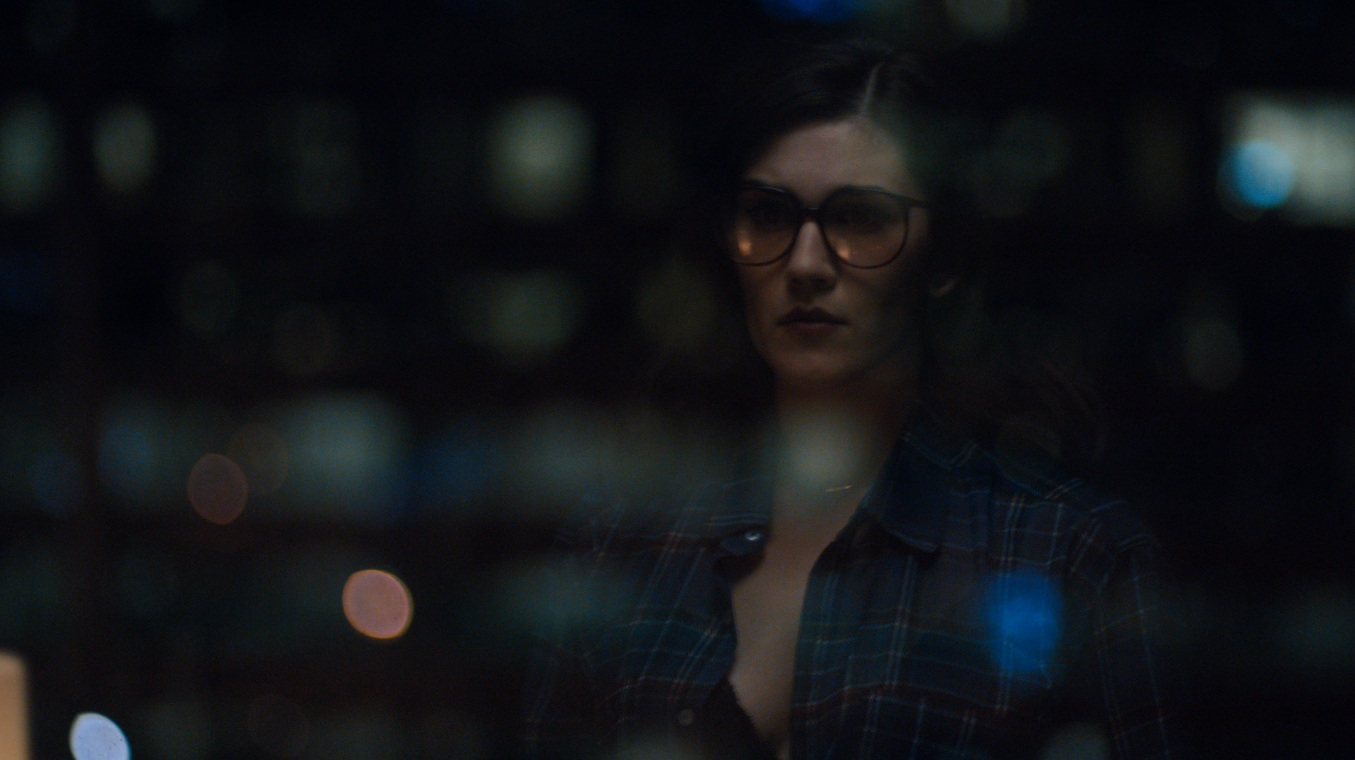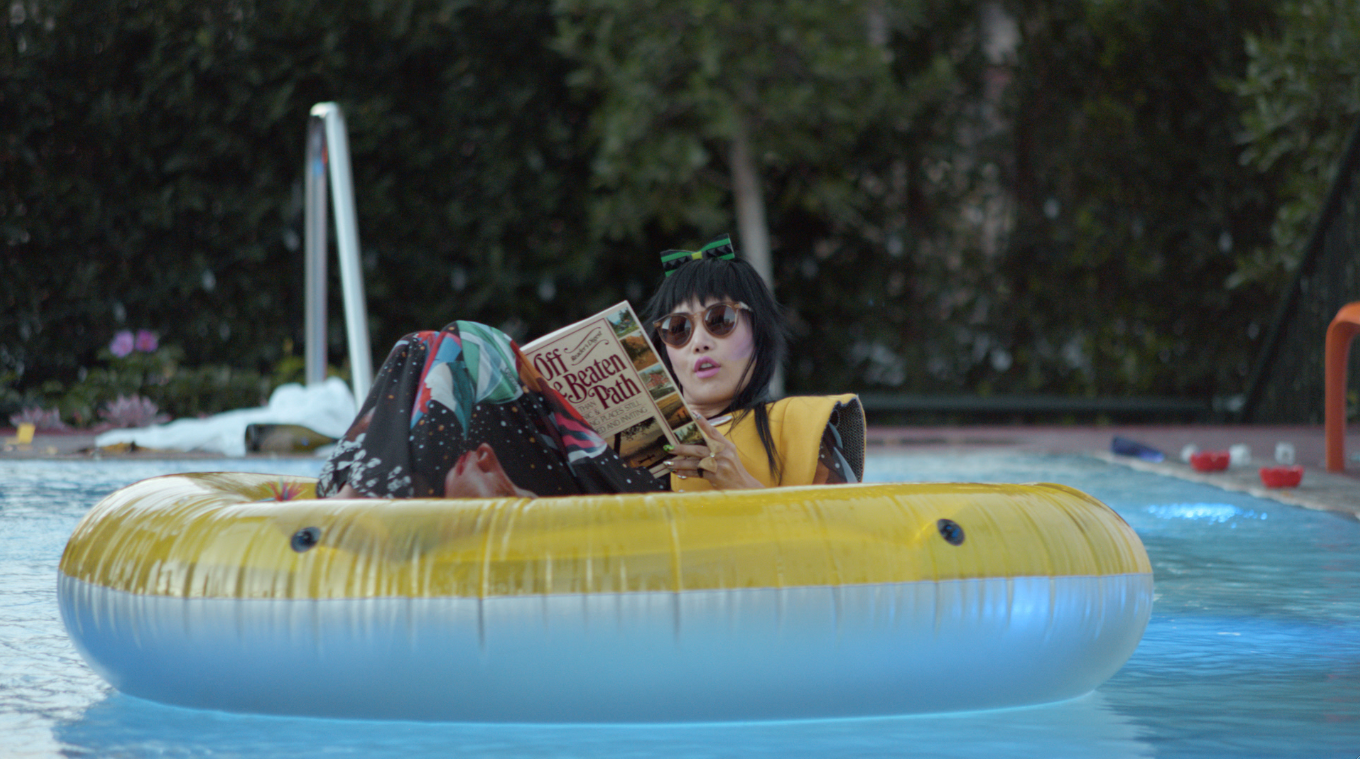 ABOUT:
Sleepover LA is a short film produced by Nicole Disson and directed by Lily Baldwin, set at The Standard, Downtown Los Angeles. Featuring a bold score, stylized dance and an eccentric cast that revamps traditional narrative, Sleepover LA tells the story of an innocent tourist that travels to LA and unexpectedly conjures her sister's last night alive.
The film features an original score by composer Mark degli Antoni (Werner Herzog "Into the Abyss", Soul Coughing), with a new track by electronic pop and dance band ROOM 8 and was mixed at the Skywalker Ranch Studios by Kent Sparling. Sleepover LA aligned with The Mill in NYC for re-coloring and was filmed in December 2012 on the Arri Alexa by cinematographer Austin Rhodes.
Written by Baldwin and Andrea Claire-Maio, the film features Disson and Baldwin as its co-stars, alongside a strong collective of LA personalities, artists, actors, dancers and world champion figure skater, cast by Disson. The film's production team boasts strong group of women at the creative helm, including production designer Sonja Kroop, costume designer Katie Casey and additional editing by Alex Lee Moyer.
The film made its official world premiere at the 26th annual South By Southwest (SXSW) Film Festival in Austin, Texas and held its private market premiere at the EFM Berlinale 2014. NOWESS premiered the film online. Other festival screenings include: Hollyshorts in Los Angeles, CA; Oakcliff Film Festival in Dallas, TX and upcoming screenings at Skyline Indie Film Fest in Winchester, VA (Sept. '14) and Highland Park Film Fest (Oct. '14).
OFFICIAL TEASER:
SELECTED PRESS:
"Among the list of must-see films is the world premiere of Sleepover LA—a wild, dark, and engaging short film set at Downtown LA's The Standard hotel.
The short nods to LA culture with cameos of palm trees, the Hollywood sign, bustling streets, beautiful skyline shots, and a quintessential rooftop poolside bash. But it's the film's unique storytelling aesthetic that really sets it apart. Straying from a traditional dialogue-focused narrative, director/editor Lily Baldwin and producer Nicole Disson—who also co-star in the film—instead use contemporary dance to tell the story of Taylor, a lonely tourist who travels to LA to put the ashes of her sister, Jessica, to rest.
However, Taylor's overnight stay at The Standard proves to be more than she bargained for. The past and present begin to intertwine as Taylor relives her sister's last night alive alongside an eclectic cast of LA archetypes." - LA CONFIDENTIAL
"Installation artist Nicole Disson presents Sleepover LA at South by Southwest March 9 from 11:15am – 12:53pm as part of the South by Southwest Music Film Interactive. Directed by Lily Baldwin and produced by Nicole Disson, both co-star in the short film. Discover the artist behind the work in our Issue 13." - INSTALLATION MAGAZINE
"From 2010 to 2012, The Standard, Downtown LA hosted a series of events called, aptly, The Series. Hosted by filmmaker Nicole Disson, The Series was an experiential art party that combined performance art, dance, music, and theater. The events were so refreshingly unpredictable and cool that we didn't hesitate when Nicole asked if she could use the hotel as the backdrop for a new project she was working on, a short film." - THE STANDARD CULTURAL
Follow Sleepover LA: on FB cometotheSleepoverLA and on Twitter @SLEEPOVERLA